Efforts to Improve CS (Customer Satisfaction)
Efforts to Improve CS
(Customer Satisfaction)
Sumitomo Mitsui Trust Panasonic Finance Co., Ltd. is making efforts toward careful explanation and proposal to obtain full understanding of our products/services and promptly reflecting opinions we receive from customers in improvement of our business and enhancement of our products/services.
Utilization of voice of customer
We are working on improvement of CS through analysis and management of "voice of customer."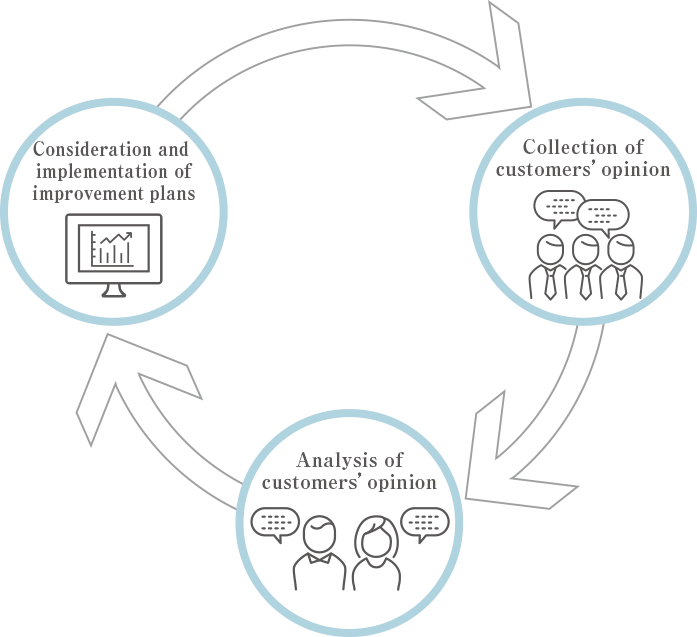 CS promotion structure
We register opinions obtained from customers in a database such as a receiving call system to ensure wider internal sharing.
Registered voice of customer are examined and analyzed by the department of the head office to be utilized for consideration and implementation of improvement plans. Through these activities we are working on improvement toward better products/services and enhancement of customer satisfaction.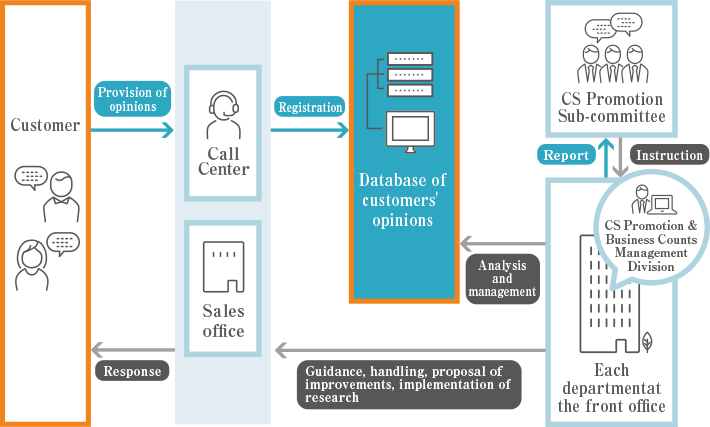 List of pages related to company information